Welcome to Fujii tatami-shop Web Site.
Japanese "Tatami"
Tatami is the traditional culture of Japan.

Tatami has been produced in Japan, in the humidity is high and the change in the weather is severe Japanese climate, raised as a "rug", it has been handed down.

Most of the charm of the tatami, it is not taste in the flooring there is a "feel" and "moderate elasticity", is that you can relax comfortably.

In addition there is a moderate warmth, and is a unique flooring that "smell" to relax the mood.

To lie down, stand, sit, can you accept to absorb soft in any case, it's the tatami.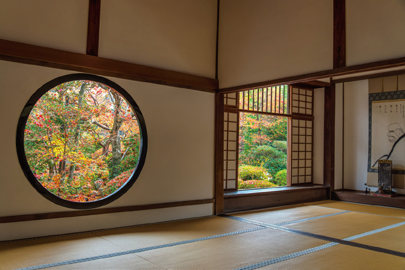 Feature of "Tatami"
■ Thermal insulation and moisture retention
Summer is cool, winter is warm.
Since the layer of air included in the tatami there is not easily
conduct heat,Summer relieve the heat, winter to prevent cold.
■ Moisture sorption
Sponge part in the rush is for us to absorb the moisture.
It can absorb the moisture of about 500CC in one piece tatami.
Air of the room not only absorb come dry and is naturally moisture release, For us to adjust the humidity of the room.
■ Sound absorption and sound insulation
Such as footsteps and living sound walk on the tatami, is absorbed in a layer of air in the Tatamidoko, sound will be quiet.
The tatami room feels quiet, and the atmosphere was calm feel in the eye, thanks to sound-absorbing the tatami have.
■ Air Purifier
Igusa that is used on the surface, adsorbed nitrogen dioxide in the air (NO2) It has the ability to change to no carbon monoxide toxicity.
It is the role of air purification of the room.
■ Elasticity
Tatami includes a lot of air, there is a reasonable cushion.
Sense of balance of the sole is nourished, also has excellent impact is less safety even during a fall.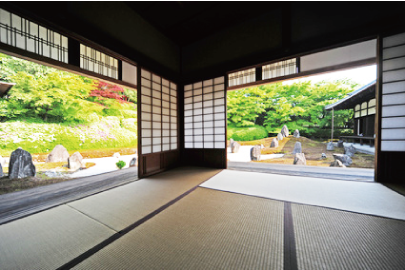 "Tatami" goods
In Fujii Tatami-ten of the been making tatami 150 years, in addition to "kyo tatami" also of tradition, We have made small items using tatami edge.

Please feel the Japanese traditional culture .

Thank you for looking at our web site.
When you come to Kyoto,
You are always welcome at Fujii tatami-shop.